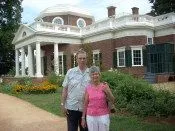 We are very pleased to recommend to anyone the services of STANDRIDGE CHIPOPRACTIC. Over the 4 plus years of receiving benefit from his adjustments, we know him to be insightful as to the specific area needing attention, depending on our symptoms. His office is well-equipped to provide the variety of help his clients need on any specific day. Dr. Standridge does a complete initial consultation and evaluation before beginning treatment and recommends a variety of modalities depending on his findings. It is never "one size fits all" treatment!
Additionally, Dr. Standridge has extensive knowledge in nutritional supplementation and is concerned for the total wellbeing of his clients. He has effectively advised us on nutritional supplementation in addition to keeping our bodies in proper alignment.
Dick and Nancy Geiger
---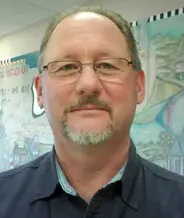 Dr. Standridge,
I wanted to take a moment to thank you and give you a testimony about your care and treatment of my husband. As I'm sure you remember, he had a very bad car accident in the 1970s that affected his middle back & neck. And in my opinion he was not adequately taken care of. This condition became chronic over the years, and as he has aged, it has worsened.
As a Physical Therapist I understand the importance of mobility and the consequences that result from immobility. I would occasionally treat him, but those treatments were sporadic and made long term success hard to achieve.
I knew he needed to see someone outside of his own house for his care to actually make some real progress and he agreed. That is where you came in. He appreciated the time you took to explain what you saw with the imaging tests and what you felt through your own hands concerning his neck & back.
He saw you on a regular basis, which is something we could not achieve before. I think that was the real key. Today he reports much less pain & discomfort. He has more mobility through his neck & back. He sleeps through the night on his back, which was not happening before due to the stiffness & pain when he attempted to do so. And, I noticed his back was in better alignment visually. I also catch him sitting with better posture because I feel he can actually achieve that now on a more frequent basis due to his spine motion improvements.
I wanted you to be able to share this with others if you feel the need to do so, or if you think it would help someone else in their decision to seek Chiropractic care for themselves or a loved one.
I appreciate your passion for what you do & plan to refer you in the future. Thanks so much for your care & attention.
Sincerely,
Bob & Tanya Jackson
---
I had started having some really bad back pain, so bad that I had to start taking Ibuprofen every 8 hours just to be able to move. I had also started becoming very,very tired. I am a 38-year old married, mother of 3 children, two of which are in elementary school. I would literally get up in the morning, get them ready for school and drop them off, come home and lie back down and fall asleep for 2 or 3 hours. I would wake up to eat something and then sit down and rest. I was barely keeping up with the housework. I would pick the kids up from school and then lie down again and then get up just in time to make dinner and then lie back down. The pain in my lower back and legs was horrible and I was beginning to think that something was really wrong with me.
I went to see Dr. Standridge to receive an adjustment and told him about all the pain and the fatigue. He suggested that I try a B-12 injection because he was worried about my fatigue. I went ahead and received the shot and got an adjustment. About two days later, I started to feel a little better. I wasn't needing to lie down all the time and had also noticed that my tastes were changing. I have been a coffee and Diet Pepsi drinker for the last 5 years. I just don't have the taste for them anymore. Water is my new favorite drink. I also normally have a really bad sweet tooth. All it takes to satisfy my sweet tooth now is one oreo cookie. My friends and family are amazed by the changes and so am I. One week later I feel like a new woman. I have all my energy back plus, and I have lost 6 pounds! I am so grateful that he suggested the shot and my back is feeling a lot better as well.
I would highly recommend to any woman who is experiencing major fatigue to consider trying this.
Laura
---
I haven't lived in Tulsa since 2000, but I'm still a fan! Dr. Standridge fixed my sister ankle due to a gymnastics accident, allowing her to compete again and fixed me up from a major car accident.
What really stands out in my memory is one particular Saturday morning - I woke up and could not move my neck. It was stuck to my right shoulder. I even had to breath shallowly because if I didn't the pain was unbearable. My parents called Dr. Standridge and he drove down to his office (on a beautiful summer Saturday morning) and performed therapy and an adjustment. I believe he even checked me over at church the next day. THAT is commitment to the well-being of your patients.
I recommend going to Dr. Standridge for all your chiropractic needs, even if it's just to get looked over! He will always be my favorite chiropractor.
Paula
---
Last summer I was involved in back to back car accidents. I began treatment with Travis Standridge and began to see less pain from the accidents. As the claims began to be processed, I was a bit unsure how to proceed and what to expect. The staff at Standridge Chiropractic was extremely helpful and assisted in guiding me through what to expect from the insurance companies. This was comforting, as when having pain, the last thing you want to worry about is dealing with insurance agents uninformed.
I also utilized their office to purchase a therapeutic pillow for my husband. He is now sleeping better and has not had much neck and shoulder pain. I appreciated how Dr. Standridge followed up with us a few weeks later to make sure the pillow was meeting our needs and was a good fit.
I would highly recommend the services of Standridge Chiropractic, whether you have been involved in an accident, experiencing general pains or just need a better night's sleep.
Tanya
---
Thanks for taking the time to read this. First, I think it's important to say that ANYBODY can do this program! I suffer from a severe bone disease; Ankylosing Spondylitits; and also had a MAJOR addiction to Mt. Dew. I'm not sure when I put all of my weight on…didn't really think about it…but in the first part of April I celebrated my 31st birthday at my mother's house and, of course, that involves pictures. L When I saw the pictures of myself I just sat & cried because this was my first realization of how "fat" I was. It still bothers me to say that word…"FAT".
I'd heard about Dr. Standridge & the Lipoplex injections after seeing a friend & noticing a major difference in her from just 2 weeks before! She told me to call Dr. Standridge & I was able to get in that day.
I decided to give the program about 1 month, as I was trying to fight my Mt. Dew addiction, drink more water…which I hated…and begin what limited exercise I am physically able to do. I knew it wouldn't be an overnight transformation as this was an entire lifestyle change!!
In the first 2 weeks Dr. Standridge gave me 1 injection per week and I was taking 2 Lipo BC tablets per day. (still drinking the Mt. Dew). I "googled" Lipo BC & read many, many forums where people claimed to have started feeling different between 3-5 weeks & drank WATER, WATER, WATER!! (almost impossible for me.) I had lost maybe 2 lbs., but I wanted to see LESS of me! J
Since I'm not a big fan of water, I had a bright idea to buy a snow cone machine!! Surprisingly, there is a really great tasting snow cone syrup that's sugar free & calorie free! Plus, it was filling & the sweet taste helped me not crave for snacks as much. That was my door into the world of water. J The more ice I ate, the more I wanted and soon found myself craving water.
I still drank Mt. Dew (limited servings) and became very selective of my choice of foods. After my 3rd week (3rd injection), I noticed a MAJOR difference, almost overnight, that my whole body felt better, my cloths fit more loosely & had so much more ENERGY!! I weighed myself & noticed that I lost at least 1 lb everyday…sometimes up to 3!! Along with my bike riding I also do Pilates (a great low-impact workout) 3 times per week. I am now almost to my 3rd month and I have lost 39 lbs, went down 7 dress sizes and feel GREAT!!
Thanks Dr. Standridge & Staff! My life has changed DRAMATICALLY thanks to your wonderful product & continuous support!!
Angela D. J
---
My Daughter Abby, has struggled with allergies for years. We have had her on Claratin-D for over a year with some benefit, but she was still congested and unable to breath through her nose most of the time. She would sometimes wheeze at night and snore. Her throat would be sore in the morning because of her mouth breathing at night due to congestion. After my own treatment at Dr. Standridge's for my back, he introduced me to Allergena Allergy Relief Drops. I have been using the Mold Mix with great results, so I started both my children on the Allergy Relief Drops for kids. The reults have been AMAZING.
Abby will come up to me and say , "Mom, I can breath!", as she breaths deeply through her nose with no sound. She is resting at night better, no wheezing, snoring or sore throat.
I am a nurse at Saint Francis Hospital and myself have been using different allergy medications through the years and I have never found anything OTC or perscription that works even close to the beneficial results of Allergena drops.
Faith Walker
---
I am a junior at Lincoln Christian School and I play basketball. In practice on Wednesday, January 25, 2012, I sprained my ankle really bad. I couldn't really walk on it. I tried to keep plating on it, but it really hurt to walk. After practice, I went straight to Standridge Chiropractic. Dr. Standridge adjusted my ankle, and yeah, it hurt, but i walked out of there. He put estem on it and iced it for 2 days. I was able to go to church that evening and play a great game that Friday night. If I had not gone to his office the day i hurt it, I would not have recovered so quickly.
Mitchell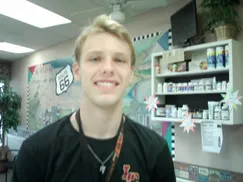 ---
As a retired Army Guard Brigadier General and law enforcement officer, I've lived a trying life.
But in 2008, I suffered the first of what became six heart attacks, two strokes and an almost fatal MRSA abscess infection, which wrapped itself around my spine. After an emergency operation that lasted six hours, I was hospitalized for three months, during which I flat lined five times and lost 100 pounds.
After I was discharged, I was in bed for three months before I could get back on my feet. I had to literally learn how to walk again. Then I had the good fortune to hear of Dr. Travis Standridge.
I was suffering pain that encompassed my spine, both legs, ankles and feet. After X-Raying me, he diagnosed where my pain was generating from and began immediate treatment. Quite literally I experienced overnight relief because the operation and hospitalization had resulted in a significant misalignment of my spine, which impacted both of my knees, feet, and ankles.
Because of the operation which resulted in substantial nerve damage, the pain is unfortunately chronic. However, I continue to see Dr. Standridge because he treats the source of the pain. His treatment provides me needed relief, where my only other alternative would be to temporarily suppress it with pain killing pills.
Because of his diagnosis and treatments, I have been able to return to a reasonably normal lifestyle without being doped up.
In my judgment he is an excellent doctor, and I recommend him to anyone who needs pain relief.
Ed W